Home Delivery Available
Don't worry about rushing to the pharmacy. We'll deliver your medications right to your door.
Subscribe to our newsletter for seasonal promotions, health news and savings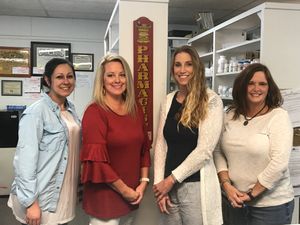 Located in Bastrop, LA, we've been serving the community since 1920. We firmly believe that being a local independent pharmacy means providing healthcare services to our patients that are customized to meet their needs. At our pharmacy, you're treated like family.
Download Our Free Mobile App

Refill on-the-go
Refill your medications 24/7 on-the-go or when you're at home.

User Profiles
Safely store your information and manage your list of prescriptions.

Pill and Refill Reminders
Set reminders to take your meds or when it's time to refill.